Our Story
Why it started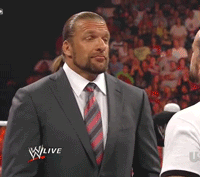 We're a team of designers, developers, digital marketers & project managers. We strongly believe in good communication, not only in teams but also between departments. We all know the design into development saga! So we chat and share things we find (normally on Slack). We saw that everyone was really interested in what was being posted (such as the cool CSS script snippets the devs posted) that these were also really interesting to the designers and helped inspire them to consider new approaches.
How it started
So we thought, WOW wouldn't it be great to give back to the community! We've been working in this industry for a long time and we all need more than just the latest buzz, we also need practical info for our day job! See how the other guys are doing it and lets share info to make our industry better.
What's different

There's a ton of info out there and we're all subscribed to lots of feeds, blogs and newsletters etc. But it really helps when someone filters through all that noise and highlights the useful info that will be relevant to you, even if it's from another dept. Especially when it's coming from someone that does it as their day job (and they're good at their day job).
What we do

As a community of talented people working in an agency or as a freelancer, we take time each week to compile a list of the amazing/interesting content we find through the www. It includes the practical tools/information/links we're using day to day for knowledge share. We then send it to your inbox. We know it's useful, as we do the same job and you won't need to sift through all the feeds to find that one gem because we'll have sent you a whole bunch of gems!
A curated list of updates, resources, interesting posts, inspiring content, by people in web agencies, for people in web agencies! Covering...

Design

Development

Marketing

Project Management
We'll share with you stuff we've found that's not only useful to individual departments, but is also universally relevant across them all, from design inspiration, development tips to sales strategies!
Make life easier, be inspired, sign up!